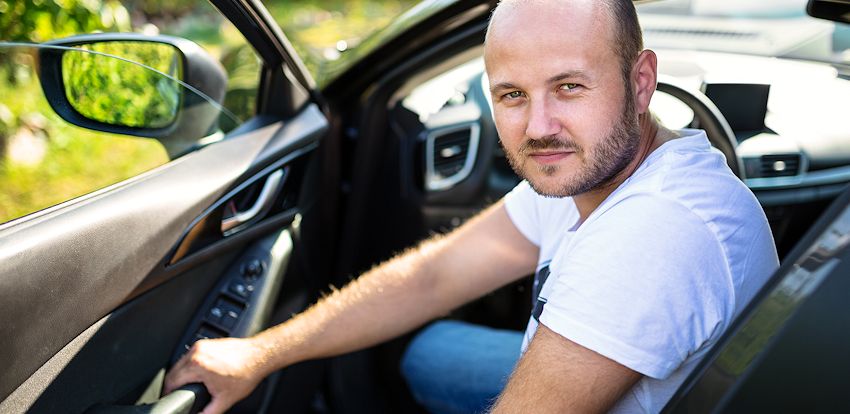 The Limited Powertrain Warranty that protects your engine And transmission for the life of your vehicle
LIFETIME Powertrain Protection
Drive Forever covers the engine and transmission on each of our eligible thoroughly-inspected pre-owned vehicles forever.
That's right …FOREVER!
Available on all eligible used vehicles under 100,000 miles
Coverage begins immediately and runs as long as you own the vehicle
Additional protection available specifically designed to "wrap around" this exclusive coverage.
Covers all internally lubricated parts within the engine and transmission (excludes seals and gaskets).
Engine
: Cylinder block and cylinder head and all internally lubricated parts, turbocharger, supercharger, harmonic balancer, timing gear, chain and belt, timing cover, intake and exhaust manifolds, valve covers, oil pan, and engine mounts.
Transmission
: Transmission case and all internally lubricated
parts, torque converter, flywheel / flex plate, vacuum modulator and transmission mounts.
See contract for details.
Administered by Enterprise Financial Group, Inc.
or one of its affiliated companies
P. O. Box 167667, Irving, Texas 75016-7667
Toll Free 800.527.1984
Used Car WarrantiesMechanical Breakdown Protection You Can't Afford to be Without!
Public Auto Brokers sells reliable vehicles, but even the very best vehicles can develop mechanical issues.  With today's highly complex vehicles, it just makes good sense to know that your protected against expensive mechanical repairs. Public Auto Brokers provides information on well-known and trusted used car warranties including Drive Forever Worry Free Limited Powertrain Warranty.